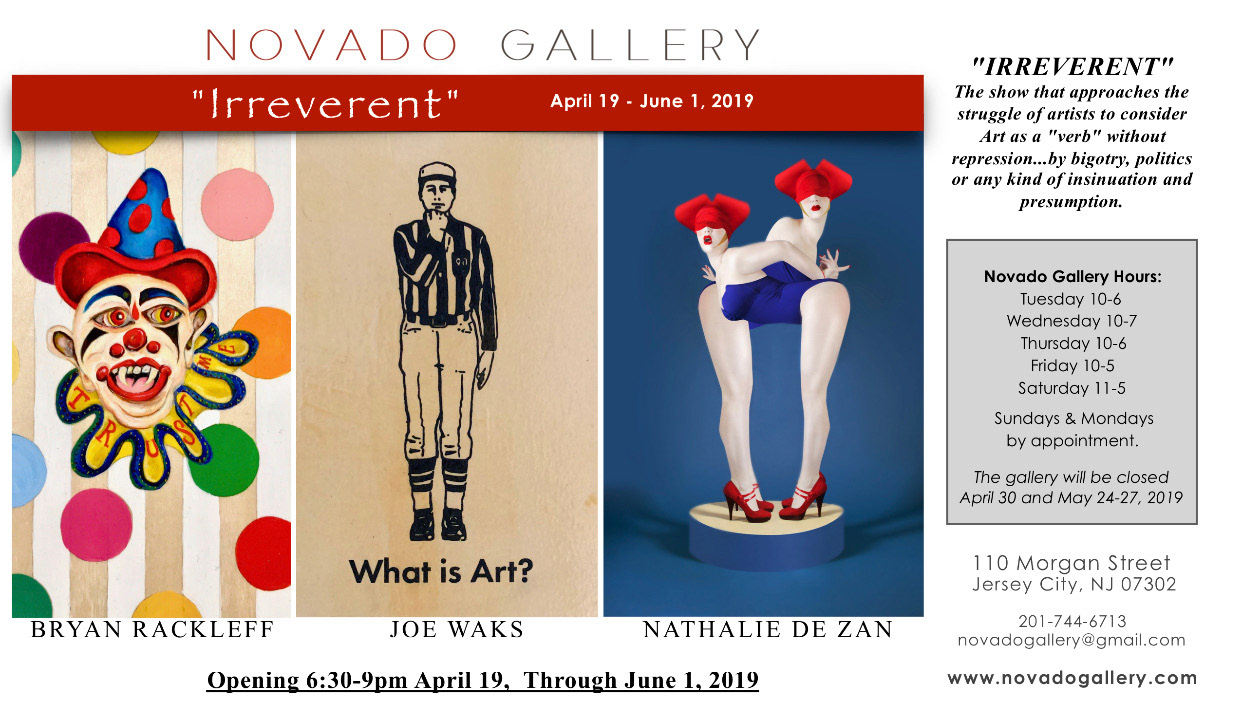 "IRREVERENT"
is the show that approaches the struggle of artists to consider art as a "verb" without repression by bigotry, politics or any kind of insinuation and presumption.
IRREVERENT combines three great artists: Nathalie De Zan, galant and dauntless, master in digital arts and multimedia/internet programmer, her digital brush strokes donate a sensual - surrealistic homily between photography and her self-exposure to create a temple of freedom; Joe Waks, a well known audacious commentator, painter, print maker and attorney whose art is full of pervasive ambivalence that is focused on the meaninglessness and incongruity of life in the actual consumer culture; Bryan Rackleff, the dynamic and perceptive painter, whose work has foundation in graphic design, with a combination between traditional painting technique and the current contemporary subject matters that stand for his subversion of socio-normativity. 
"Irreverent" opens with an artist reception from 6:30-9pm, Friday, April 19 and runs through Saturday, June 1, 2019. 
Hours: Tuesday 10-6 Wednesday 10-7 Thursday 10-6 Friday 10-5 Saturday 11-5 * Sundays & Mondays: closed/open by appointment. Closed Tuesday April 30, and Friday, May 24- Tuesday May 28.
NOVADO GALLERY: 201-744-6713